Do you dream of walking through a German town, effortlessly understanding the locals and perhaps even catching a play?
Or wish that you could apply for that dream job in Germany and check the language box without a second thought?
Or do you have a German sweetheart and family and you want to stop sounding like a small child when you communicate with them?
If the answer to any of these questions is YES, then you know that learning the German language will enrich your life in countless exciting new ways.
You want to learn German because it's going to open the door to amazing experiences and rewarding new relationships.
In short, German is the language for you!
But even though you're excited to learn German, perhaps you are also feeling apprehensive and wondering if you can really learn to speak this language fluently.
If you're wondering how to make the right start and learn German so you can speak it with ease and achieve your life goals, this will be one of the most exciting things you have read in a long time.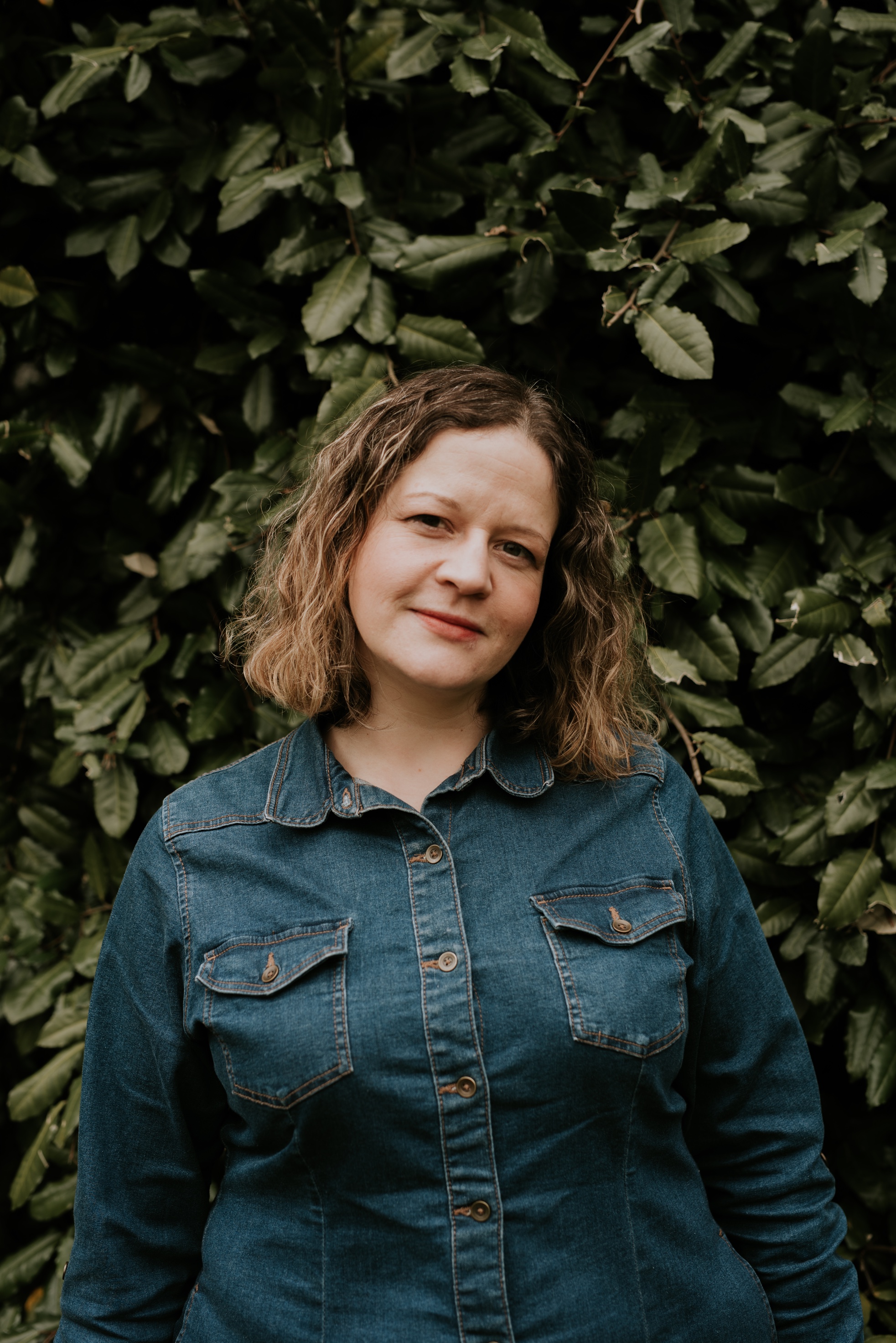 Hi, I'm Kerstin Cable
Hi, I'm Kerstin Cable. I'm a native German speaker and fluent in five languages. I love researching and teaching languages to others. I have been teaching languages for 6 years, from relaxed 1-to-1 sessions in coffee shops to online classes with CEOs and university lectures in world-class institutions. I have made nearly 200 episodes of the Fluent Show podcast and have been featured as a language expert on The Cut, BBC, The Guardian & more.
Having grown up in the beautiful Mosel valley, I always knew that our country is a magnet for visitors from all over the world, who travel to Germany, Austria, and Switzerland to enjoy the cornucopia of beauty that our country offers.
Maybe you have a very personal reason you want to learn German..
You dream of travelling to Germany, seeing the romantic old town centres, walking in the traces of history
You want to experience German culture like the Passion Plays, the poetry of Goethe and Schiller, and the music of Beethoven and Bach
You want to boost your career by getting a job in Germany, an economic powerhouse - imagine yourself speaking with confidence in your job interview
You want to trace back the lines of history, explore to your ancestral background and connect with new found family members while chatting to them in their home in Germany
You know many German friends and want to speak to them in their own language
You love learning languages and dream of being able to communicate in the beautiful German language
Each one of these reasons alone is enough to make it worthwhile to start learning German right here and now.
I am an experienced German teacher and wanted to create a new type of course that gives you the chance to learn this language WITHOUT the grammar stress and hassle.
Do you want to learn German?
So I got to work...and the result is GERMAN UNCOVERED.
Whether you want to learn to speak German so you can make new friends, bring your family closer together, create exciting career opportunities, or simply explore your love of German literature or drama..
Start learning with stories, and you'll wonder why you never learned this way from the start!
Having experienced this revolutionary method, Olly and I were excited to create a unique new opportunity to learn German:
A course that puts story first and lets you learn German while enjoying natural sentences and dialogue, not lists of conjugations and tables of declensions.
The result was..
In the German Uncovered course, we've created a unique structure that makes it easier than ever to stick with learning the language.
The intriguing story is the heart of this course, making it easy to follow and creating clear milestones for you so that you can always see your progress.
Throughout the course, our story helps you maintain your motivation and stick with the programme.
The result?
Your goal of reading the entire story will become the secret to staying excited about your study and feeling yourself get better with every single page.